Pabellón de Hidalgo Aguascalientes
Pabellón de Hidalgo, a Magical Town in the state of Aguascalientes, is located 30 kilometers from the city of Aguascalientes.
It is recognized for its natural beauty and cultural richness.
It is a beautiful destination, which belongs to the municipality of Rincón de Romos, is enjoyed by walking through its cobblestone streets flanked by adobe houses.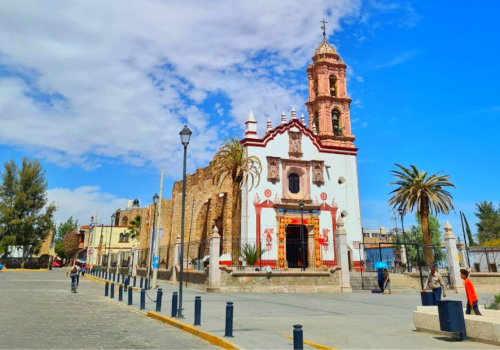 The preservation of its heritage is a commitment of all its inhabitants.
It is possible to witness its history at the Museo de la Insurgencia, which houses the former Hacienda de San Blas.
This point is also the witness of the Mexican Independence movements.
The place prospered thanks to the construction of the San Blas Dam, which can still be visited today.
Pabellón de Hidalgo is part of the Camino Real de Tierra Adentro.
Tourist Attractions in Pabellón de Hidalgo Magical Village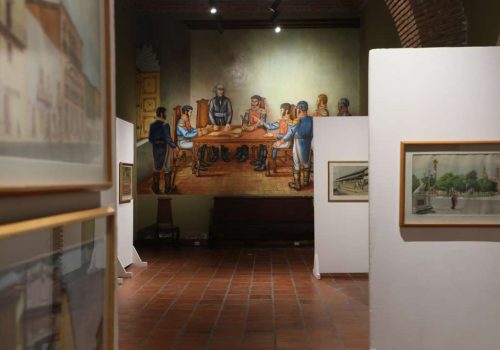 Museum of the Insurgency
Former Hacienda de San Blas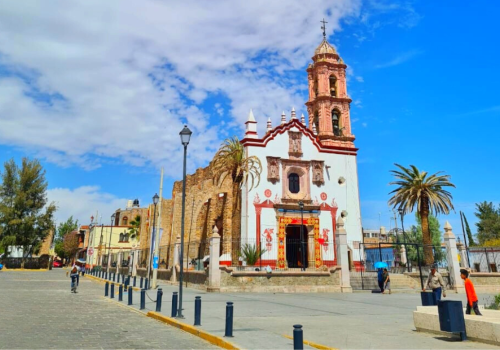 Main Square and Parish
San Blas Dam
Pabellón de Hidalgo Is Part of the Wine Route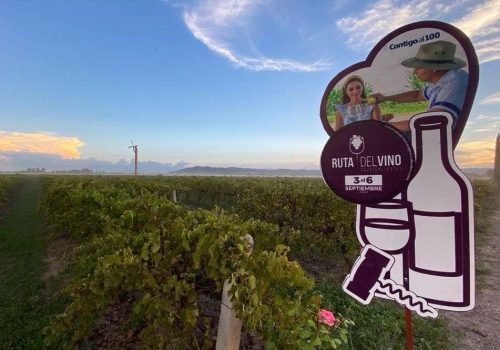 Aguascalientes has the ideal climatic conditions and altitude for grape growing.
That is why since its foundation it already had plantations that grew in number and extension until reaching the second place in vine production in the country, being brandy the most produced beverage in the State.
Aguascalientes has 205 hectares of wine grapes. There are 18 wineries and vineyards open to the public for tourist experiences.
Other Attractions near Pabellón de Hidalgo
Where is Pabellón de Hidalgo Magical Town?
Distance between Pabellón de Hidalgo and Other cities
Distance between Pabellón de Hidalgo and Pueblos Mágicos
Aguascalientes is a destination with an interesting combination of charming natural surroundings, tradition and industrial development. 
Outstanding for its manufacturing industry, especially textile, electronics and automotive, the state capital has become one of the tourist destinations with the best range of services in the Mexican Bajio.