Known as the Fair of All and considered the most important fair in Mexico and of great international prestige.
It is the popular celebration in the city of Aguascalientes in honor of San Marcos patron saint, during the celebration of April.
Celebrations that take you from artistic, cultural and social shows open to the public; commercial, livestock and technology expositions; as well as nightlife entertainment such as nightclubs, casinos and restaurants.
It is a celebration that goes from the coronation of the Queen of the Fair to the most important Bullfighting Serial in Latin America where the most important bullfighting figures in the world are presented.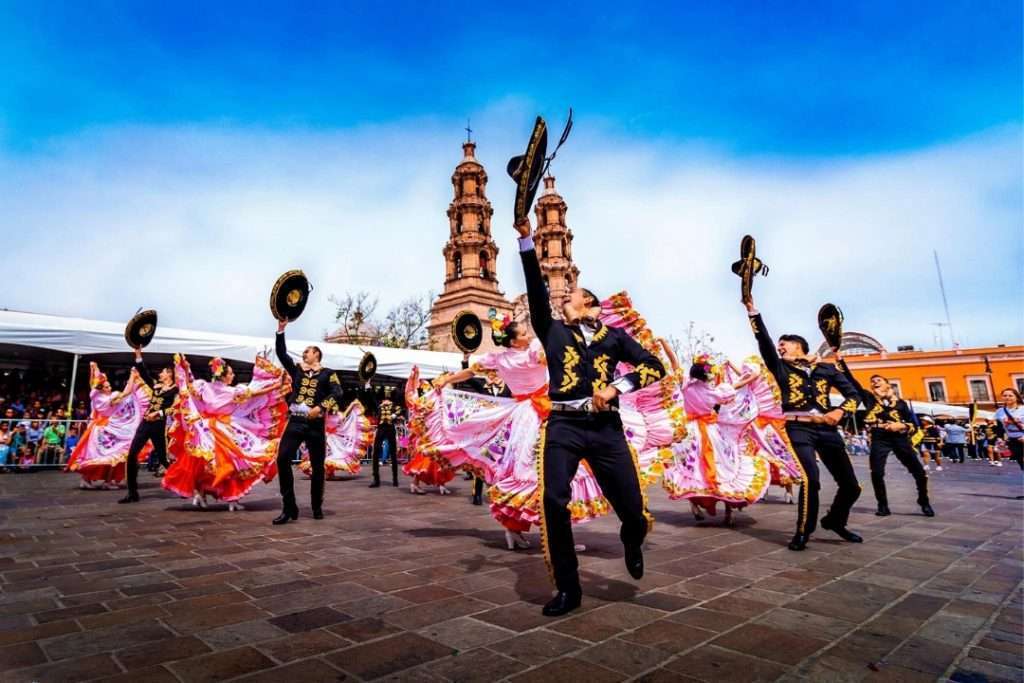 The National Charro Championship, is a tradition of the Mexican national sport, and is also celebrated at the fair. Cockfighting, where teams from all over the country participate.
In this fair the most recognized artists of the moment are presented during the Palenque.
The fair awaits you with modern facilities, open spaces, mechanical games, nightlife, horse racing, village theater, music and dance of the highest level.
Not forgetting the Papantia flyers, fireworks and streetcar tours from the city center are activities that we cannot fail to mention.
Find out more about the National Fair of San Marcos
The 2023 Fair was held from April 14 to May 7, 2023. With a capacity of more than 9 million attendees.
The National Fair of San Marcos is an annual event, which takes place between April and May in Aguascalientes City.
It is known as La Feria De Mexico in most of the country, although some call it La Gran Cantina since it is normal that most of the fair has areas where you can drink beer without any problem.
The fair is held in the San Marcos neighborhood and the most important day of the fair is April 25, which coincides with the day of San Marcos.
Official Social Networks of the National Fair of San Marcos
Frequently Asked Questions FAQ
Where the San Marcos Fair is held
How to get to the San Marcos Fair
Distance between Aguascalientes City and Other Cities
Flights to or from Aguascalientes
| | |
| --- | --- |
| | |
| | Los Angeles, Chicago, Las Vegas y Seattle |
| | |
Aguascalientes is a destination with an interesting combination of charming natural surroundings, tradition and industrial development. 
Outstanding for its manufacturing industry, especially textile, electronics and automotive, the state capital has become one of the tourist destinations with the best range of services in the Mexican Bajio.