Boca de Túnel Adventure Park
Boca de Túnel Park is a place for adventure and amazement.
You can cross high cliffs through suspension bridges, fly on a zip line and admire natural canyon landscapes.
The canyon system here is little known and tourism development is recent, but it is a work of art that nature has taken millions of years to sculpt.
The result is the curious landscapes, which resemble those of the Grand Canyon in Arizona, although, in any case, in miniature version!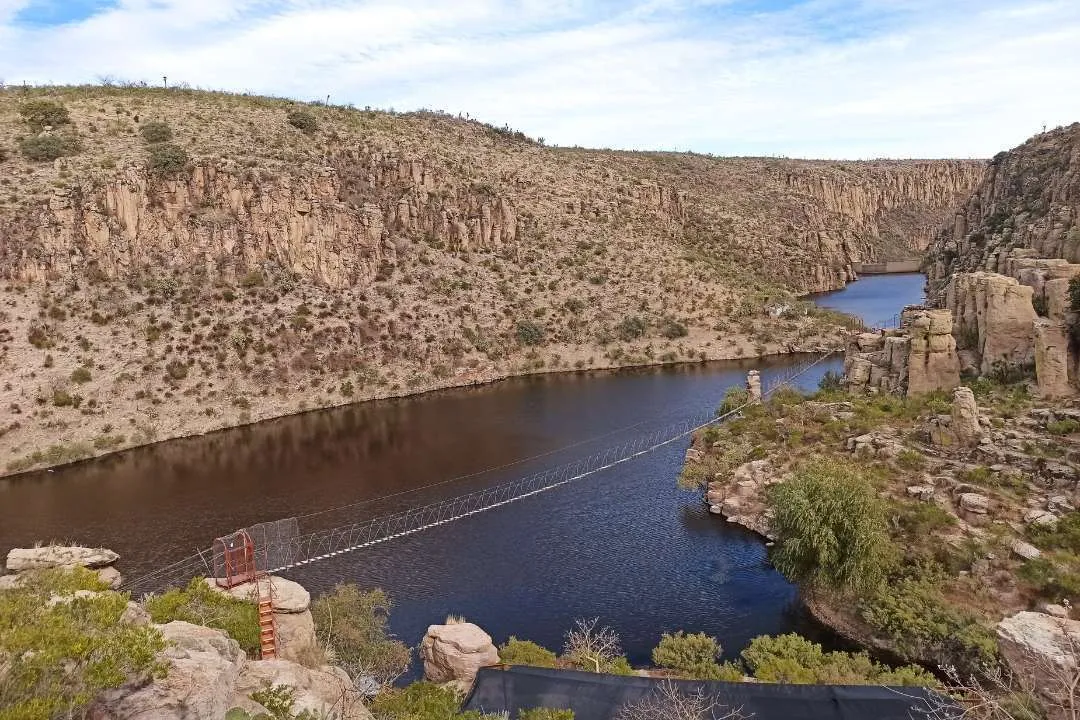 This destination is ideal for ecotourism and extreme adventure lovers.
The Boca de Túnel canyons are part of the hydrological complex between the elevations of the Sierra Fría, located to the northwest of the region.
In addition to the desert and rocky landscape, you can practice many adventure and extreme activities.
The best thing is that Boca de Túnel is a perfect place for all kinds of travelers, since most of the circuits have different levels of difficulty. 
The hanging bridges are the first adventure to explore and get to know the region.
Boca de Túnel Adventure Park
Frequently Asked Questions FAQ
Boca de Túnel is part of the list of attractions of the Magical Town of
- San José de Gracia.
It is located only 15 km from Boca de Túnel and is famous for its imposing sculpture of the Broken Christ, one of the five largest statues in Mexico.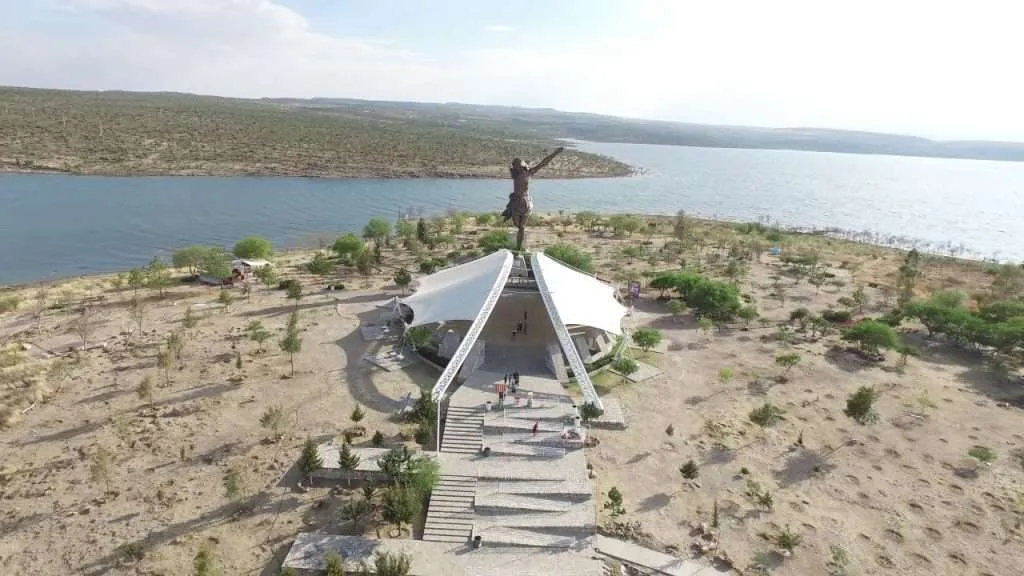 Boca de Túnel's Official Website or Social Networks
Where is Boca de Túnel Aguascalientes located?
Other Ecotourism sites in Aguascalientes
Ecotourism in Aguascalientes is experienced in semi-desert landscapes, dams and trails surrounded by nature and cave paintings.
For your safety, always carry out these activities in the company of authorized tour operators and/or trained personnel.
Aguascalientes is a destination with an interesting combination of charming natural surroundings, tradition and industrial development. 
Outstanding for its manufacturing industry, especially textile, electronics and automotive, the state capital has become one of the tourist destinations with the best range of services in the Mexican Bajio.
Magical Towns In Aguascalientes