This entire area of El Ocote Valley with its mountains has an approximate area of 650 hectares.
El Ocote was the first archaeological site studied in Aguascalientes, and here there is an area for the observation of archaeological remains (cave paintings) that are located in this area and are of statewide importance.
This archaeological site is not open to the public; prior permission must be requested from the Centro INAH Aguascalientes, since the site is private property and has already been vandalized.
Guided tours are limited to a limited number of visitors and follow the sanitary measures established by our health authorities.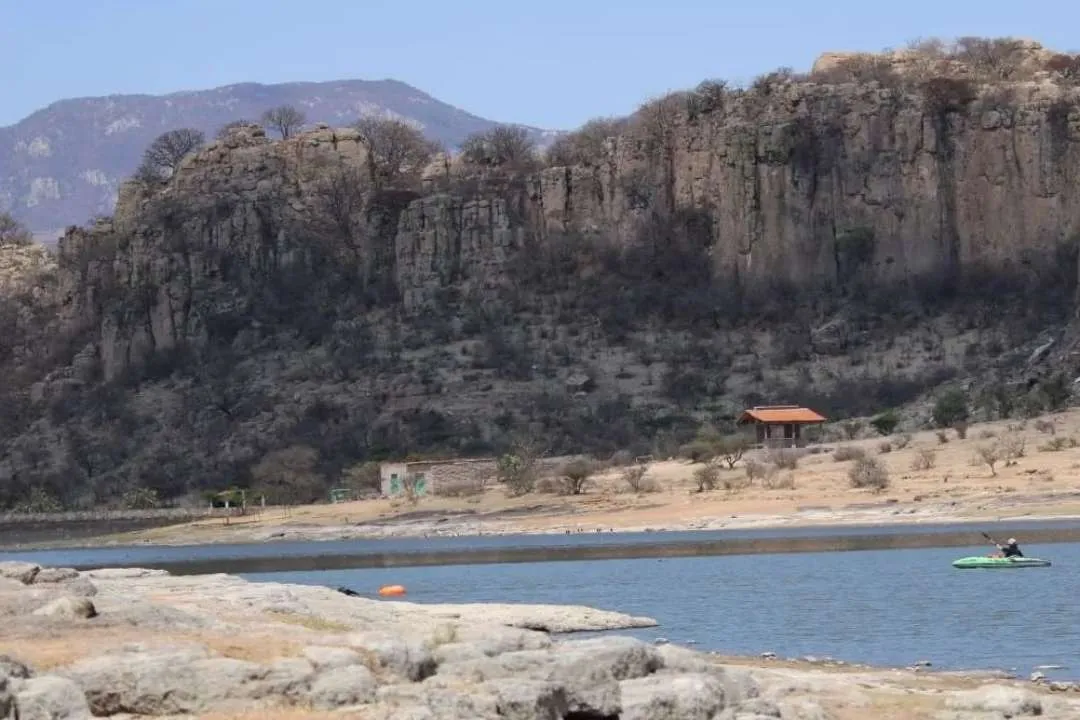 In El Ocote you can practice sports such as hiking or mountain climbing, rappel, cycling, horseback riding, hiking and even sport fishing in the Tolimique dam.
It is an excellent place to camp, there are good places to watch the sunset. 
It has a barbecue area. The prices are $35 pesos per car, if you rent a palapa it is another $100 pesos and if you only camp without palapa it has another price that is charged early in the morning. 
The place sells firewood, prepared drinks and gorditas in the morning.
Information about El Ocote in Aguascalientes
Frequently Asked Questions FAQ
It is a highly recommended place if you like places surrounded by nature, the groups that come to this site usually camp and spend the night. In this place there are barbecues, shadows (roofs) to relax and bathrooms.
This place is very quiet, very familiar and if you like hiking you will make a good hike not to be missed.
You can bring your bike, or your mountaineering or climbing equipment if you are a professional in these disciplines.
No. For this reason we recommend you to visit this site in large groups of people. And even more so if you intend to camp and spend the night in this place.
Getting to El Ocote can be complicated because there are no signs on the road, but if you follow the route marked on Google Maps you are sure to arrive.
The costs are $35.00 per vehicle and $100.00 for the rental of a palapa with its respective grill.
Bathrooms are available free of charge. Very basic but functional.
Camping is available at an extra cost.
Links to Activities in El Ocote
El Ocote is part of the list of ecotourism activities in the state.
It is located in the south-western part of the state, approximately 35 kilometers (40 minutes) from the city of Aguascalientes City.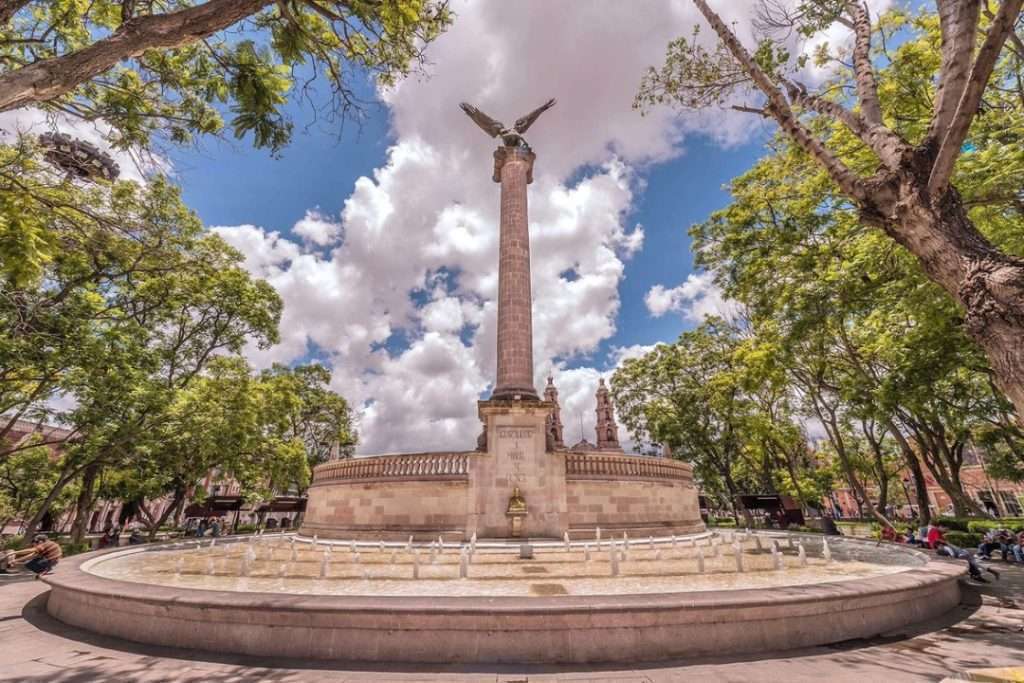 Where is El Ocote located in Aguascalientes?
Other Ecotourism sites in Aguascalientes
Ecotourism in Aguascalientes is experienced in semi-desert landscapes, dams and trails surrounded by nature and cave paintings.
For your safety, always carry out these activities in the company of authorized tour operators and/or trained personnel.
Aguascalientes is a destination with an interesting combination of charming natural surroundings, tradition and industrial development. 
Outstanding for its manufacturing industry, especially textile, electronics and automotive, the state capital has become one of the tourist destinations with the best range of services in the Mexican Bajio.
Magical Towns In Aguascalientes